Kathleen Passidomo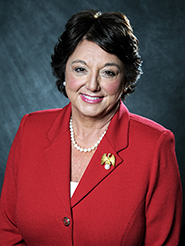 President
The Senate will convene on Monday, April 3, 2023 at 10:00 a.m., or upon the call of the President.
Calendar
No events scheduled for this day.
Live Local
The Senate unanimously passed Senate Bill 102, a statewide workforce housing strategy designed to create attainable housing options, convenient for Florida workers who want to live in the communities they serve.
Recent Posts
Senate District 40 March Newsletter - Senator Ana Maria Rodriguez

(pdf)

March 31, 2023 - Publication by Senator Rodriguez

Senator Ileana Garcia Marks the Grand Opening of Mia Casa

March 31, 2023 - Press Release by Senator Garcia

Senate Passes Public Safety Package, Codifying Constitutional Right of Citizens to Keep and Bear Arms

March 30, 2023 - Press Release by President's Office

Senator Stewart Co-Sponsors Seagrass Restoration Bill

March 30, 2023 - Press Release by Senator Stewart

LIVE LOCAL: Workforce Housing Strategy Signed Into Law

(pdf)

March 29, 2023 - Publication by President's Office

FL SENATE DEMS NEWSLETTER - Week 3: The Fight for Your Rights

(pdf)

March 29, 2023 - Publication by Minority Office

Senator Stewart Co-Sponsors Biosolids Bill

March 29, 2023 - Press Release by Senator Stewart

Historic School Choice, Parental Empowerment Legislation Signed Into Law

March 27, 2023 - Press Release by President's Office