Kathleen Passidomo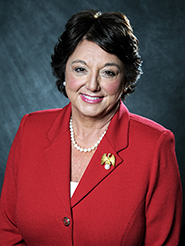 President
The Senate will convene on Tuesday, January 9, 2024 for the 2024 Regular Session.
Calendar
No events scheduled for this day.
Live Local
Ready to live local? Florida's new statewide workforce housing strategy is increasing the availability of affordable housing opportunities for workers who want to live in the communities they serve.
Recent Posts
District 9: The Perry Post

(pdf)

December 1, 2023 - Publication by Senator Perry

Senate District 40 November Newsletter - Senator Ana Maria Rodriguez

(pdf)

November 30, 2023 - Publication by Senator Rodriguez

Senate Democratic Leader Lauren Book Introduces "Gabby Petito Act" to Protect Victims of Domestic Violence

November 29, 2023 - Press Release by Senator Book

Senator Stewart Files Wave of Bills for the Coming Session

November 16, 2023 - Press Release by Senator Stewart

Learn Local: Bills to Cut Red Tape, Support Neighborhood Public Schools Pass First Senate Committee

November 15, 2023 - Press Release by President's Office

Senate Democratic Leader Lauren Book and Representative Robin Bartleman File Legislation to Protect Victims of Criminal Offenses

November 15, 2023 - Press Release by Senator Book

Senator Erin Grall and Representative Berny Jacques File Legislation to Establish Online Hub of Pregnancy and Parenting Resources

(pdf)

November 13, 2023 - Publication by Senator Grall

Memorandum on Live Healthy - Growing Florida's Health Care Workforce, Increasing Access, Incentivizing Innovation

(pdf)

November 9, 2023 - Publication by President's Office