Wilton Simpson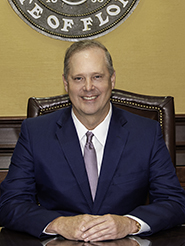 President
Calendar
No events scheduled for this day.
Improving Florida's Unemployment System
The Senate passed SB 50 by Senator Gruters to prevent unexpected tax hikes on Florida businesses and replenish Florida's Unemployment Compensation Trust Fund. SB1906 by Senator Brodeur and Senator Stewart would increase the weekly unemployment benefit from $275 to $375.